Open/Taking Orders
We are experiencing problems with PayPal due to the Covid19 pandemic and the increase in online traffic. We are working to get this resolved and appreciate your patience. We are still taking orders and you can place them online and we will call you for your payment information or you may,
CALL US at 970-245-6556 to place your order.
Shop Now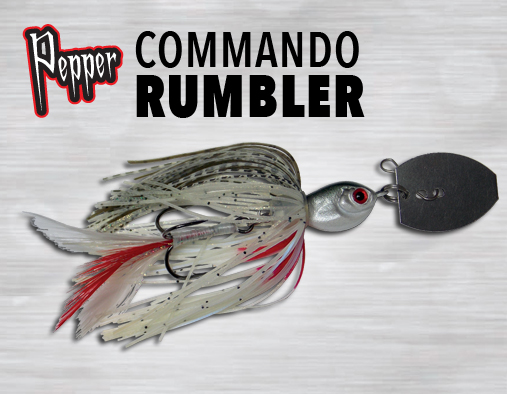 PEPPER COMMANDO RUMBLER
This is a revolutionary vibrating bait with a free-swinging hook behind an oscillating, coffinstyle blade. This free-swinging hook adds a unique style of action to a popular bait style.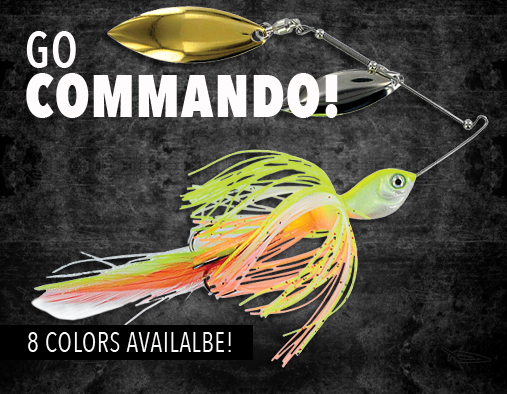 COMMANDO SPINNERBAIT
We used a lighter wire to allow the blades to produce more action, giving the bait more vibration in the water. Made with #2 standard Gamakatsu treble hook, and all the feathers are hand tied.
ST. CLAIR SHORES, Mich. (Sept. 14, 2021) – Pro Andy Morgan of Dayton, Tennessee, boated 28 scorable largemouth bass Tuesday weighing 93 pounds, 1 ounce to win the Knockout Round and advance to the final day of competition at the Major League Fishing (MLF) Bass Pro...
read more