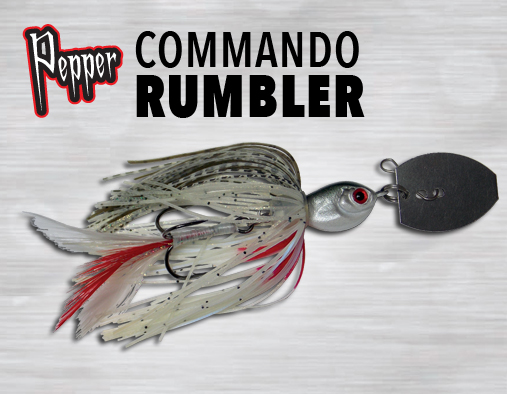 PEPPER COMMANDO RUMBLER
This is a revolutionary vibrating bait with a free-swinging hook behind an oscillating, coffinstyle blade. This free-swinging hook adds a unique style of action to a popular bait style.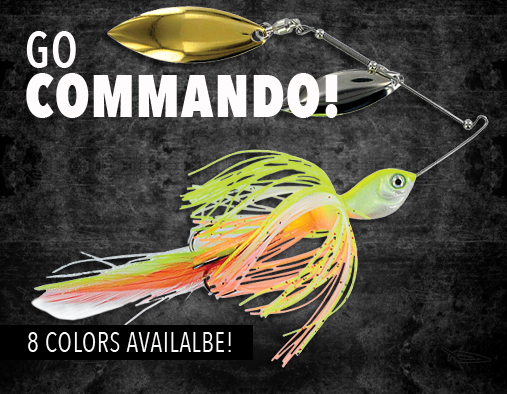 COMMANDO SPINNERBAIT
We used a lighter wire to allow the blades to produce more action, giving the bait more vibration in the water. Made with #2 standard Gamakatsu treble hook, and all the feathers are hand tied.
Kelley Jordan introduces a new offering…. the SK Prop Jerk. This new offering from Lucky Craft will be a standout this spring during and after the spawn. The ways to fish it are only limited by your imagination. See the full Lucky Craft line up here.
read more