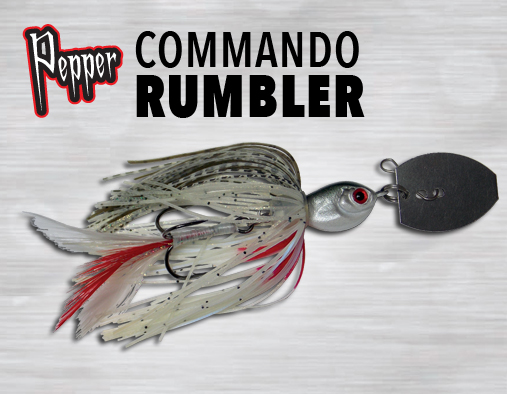 PEPPER COMMANDO RUMBLER
This is a revolutionary vibrating bait with a free-swinging hook behind an oscillating, coffinstyle blade. This free-swinging hook adds a unique style of action to a popular bait style.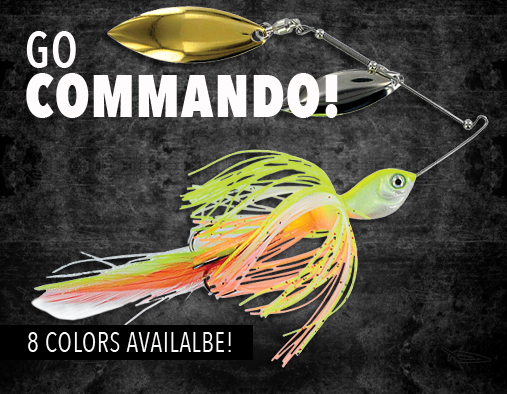 COMMANDO SPINNERBAIT
We used a lighter wire to allow the blades to produce more action, giving the bait more vibration in the water. Made with #2 standard Gamakatsu treble hook, and all the feathers are hand tied.
We sat down with John Murray to discuss one of the most heart pounding ways to catch bass in the fall. John picked his three top choices and then explained them. Thanks for watching. If you enjoyed leave a comment! Follow John here...
read more