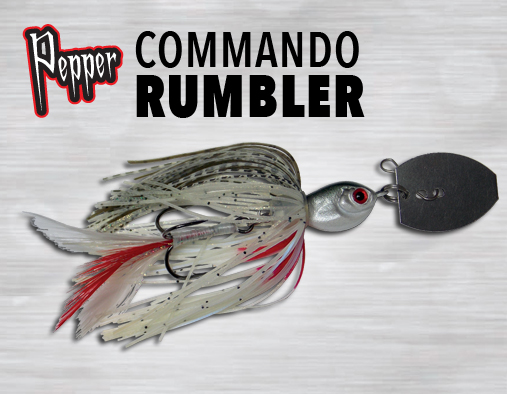 PEPPER COMMANDO RUMBLER
This is a revolutionary vibrating bait with a free-swinging hook behind an oscillating, coffinstyle blade. This free-swinging hook adds a unique style of action to a popular bait style.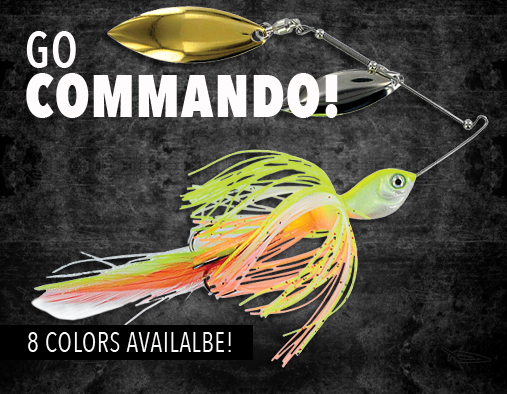 COMMANDO SPINNERBAIT
We used a lighter wire to allow the blades to produce more action, giving the bait more vibration in the water. Made with #2 standard Gamakatsu treble hook, and all the feathers are hand tied.
Social distancing at its best! Watch a Ish Monroe puts a beat down on them at Lake Fork during Stage 3 of the Major League Fishing Bass Pro Tour! You can follow us here Instagram https://www.instagram.com/bass_365/ Facebook https://www.facebook.com/365bass/ Follow Ish...
read more