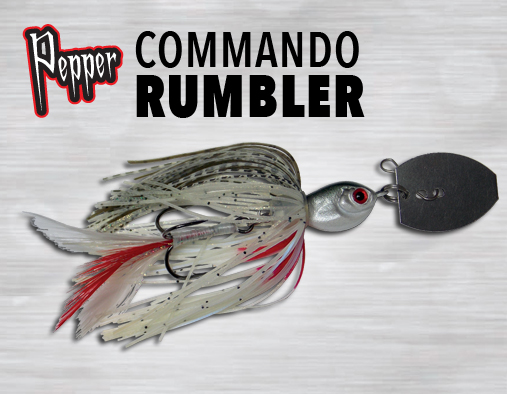 PEPPER COMMANDO RUMBLER
This is a revolutionary vibrating bait with a free-swinging hook behind an oscillating, coffinstyle blade. This free-swinging hook adds a unique style of action to a popular bait style.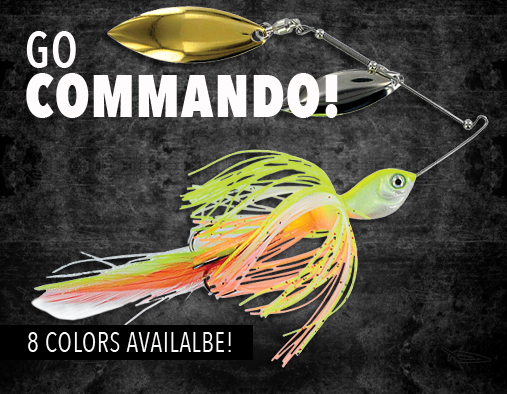 COMMANDO SPINNERBAIT
We used a lighter wire to allow the blades to produce more action, giving the bait more vibration in the water. Made with #2 standard Gamakatsu treble hook, and all the feathers are hand tied.
We were lucky enough to be invited to Brandon Cards 4th annual College / High School Tournament on Norris Lake….. what an amazing event and a great group of young anglers! Check out a few photos from the event here.
read more