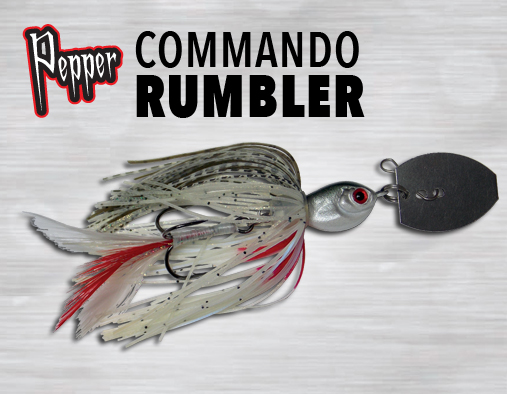 PEPPER COMMANDO RUMBLER
This is a revolutionary vibrating bait with a free-swinging hook behind an oscillating, coffinstyle blade. This free-swinging hook adds a unique style of action to a popular bait style.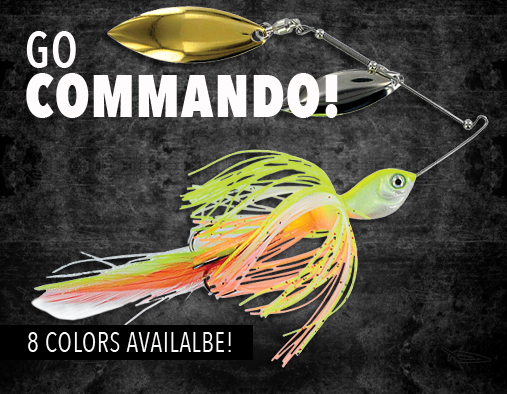 COMMANDO SPINNERBAIT
We used a lighter wire to allow the blades to produce more action, giving the bait more vibration in the water. Made with #2 standard Gamakatsu treble hook, and all the feathers are hand tied.
Don't be fooled by the fact Bassmaster Elite Series pro Tyler Rivet is smiling on a sunny afternoon in this photo. The day before it was taken, the Southern Louisiana rookie had his finger on the "man overboard" button of his Lowrance units, scared to death his boat...
read more