Big Bass showed up again on the Potomac River for stop number 2 of the River Battle Series. 64 teams competed , 45 limits were caught, 246 fish were caught weighing 762.54 pounds. Winners Brandon Pyles and Jacob Smith weighed in five bass that weighed 24.13 pounds. Big Bass weighed 6.37 lbs and the big Snakehead of the derby was 9.75lbs.
1st place Brandon Pyles / Jacob Smith 24.13lbs
2nd place Bobby Fincham / Doug Grubbs 20.43lbs
3rd place John Robinson / Neville Greene 19.89lbs …
4th place Buck Covington / Jesepth Hughes 19.12lbs
5th place Tom Cole / Derek Reynolds 18.98lbs
6th place Rich Newton / Randy Walsh 18.86lbs
7th place Lenny Baird / David Williams 18.56lbs
8th place Charlie King / JP Hamilton 18.49lbs
9th place Tom Hassler / Jeremy Southerly 18.29lbs
10th place Dave Wilder / Greg Wilder 18.21lbs
11th place Mike White / Brett Eader 17.86lbs
12th place Mike Kenny / Mike Olson 17.33lbs
13th place Brandon Garraway / Jason Swidrak 17.21lbs
 River Battle Series Recap – PHOTOS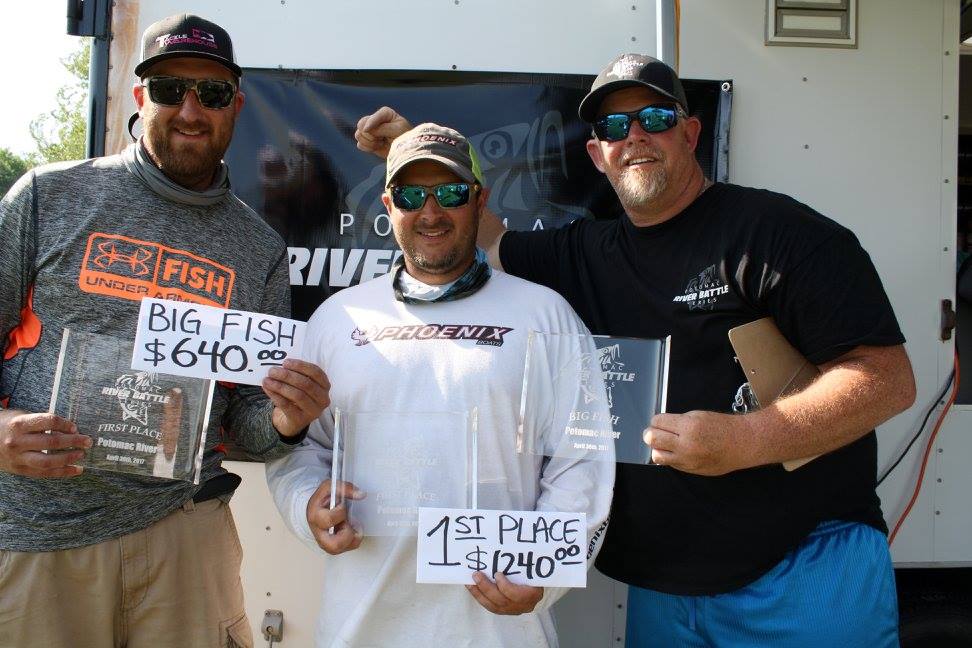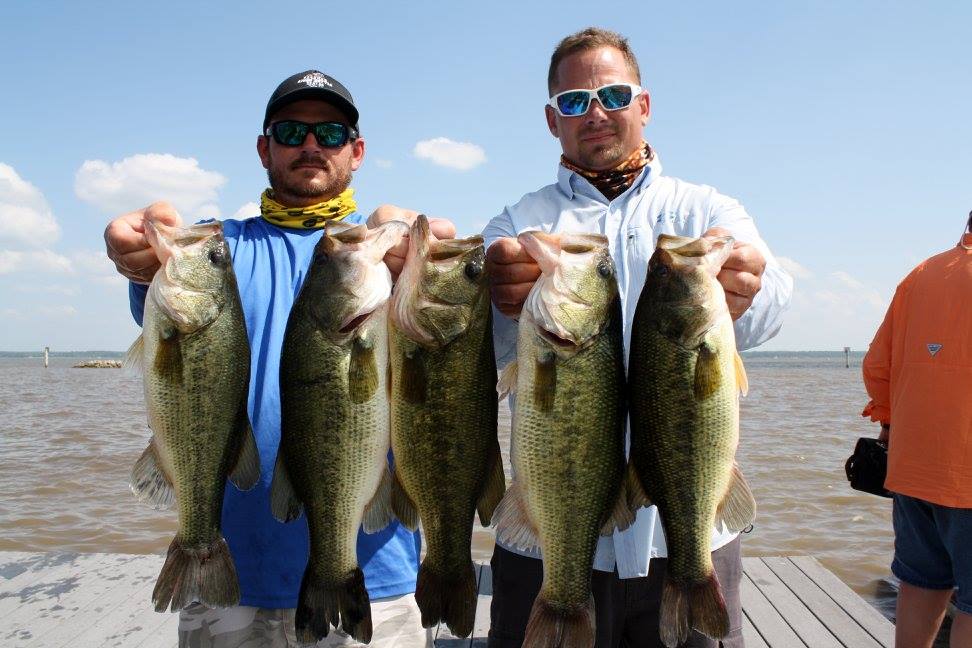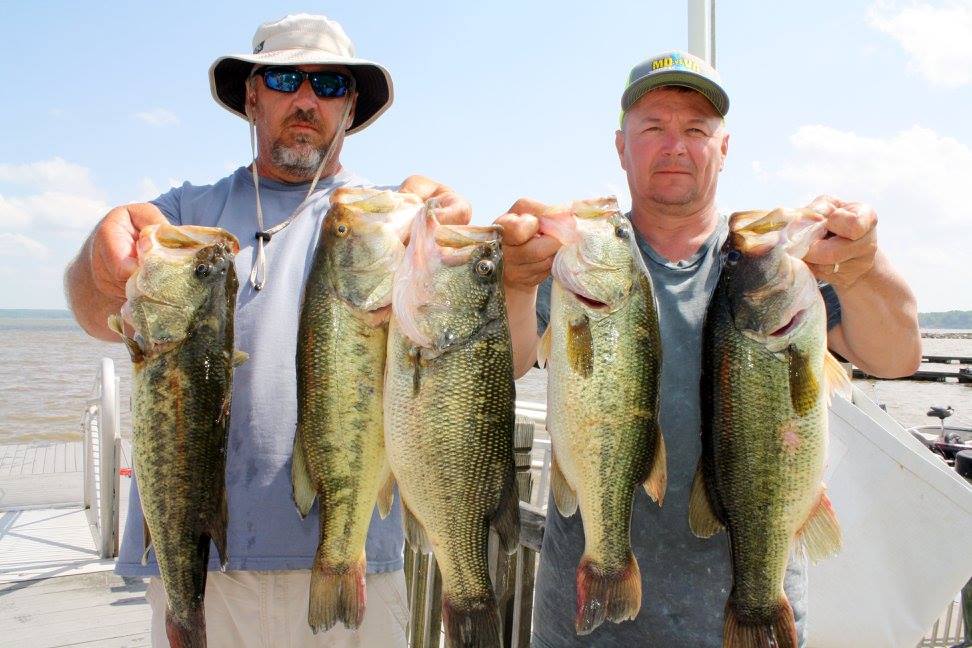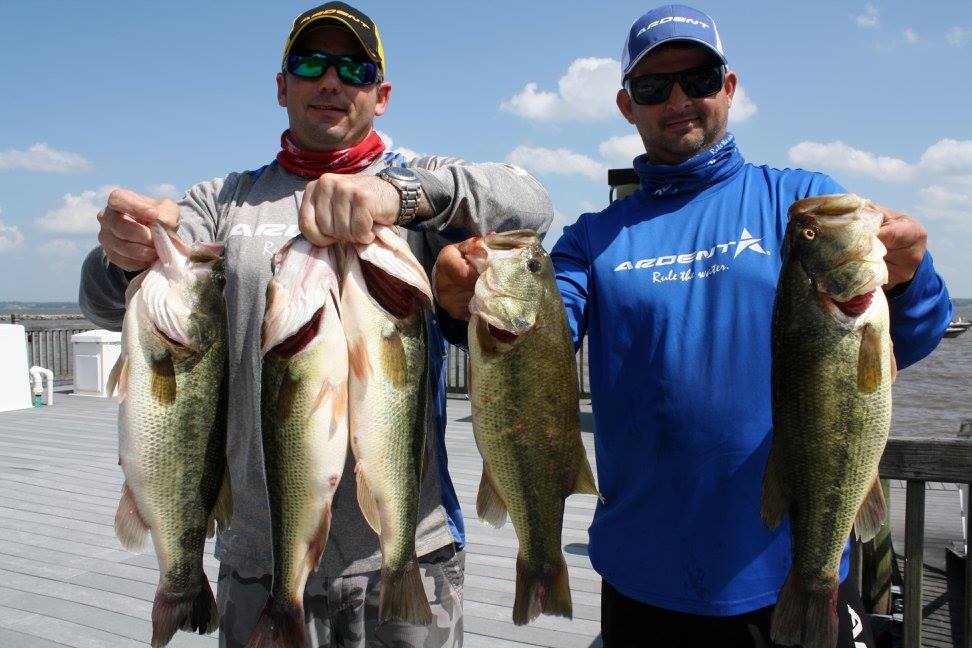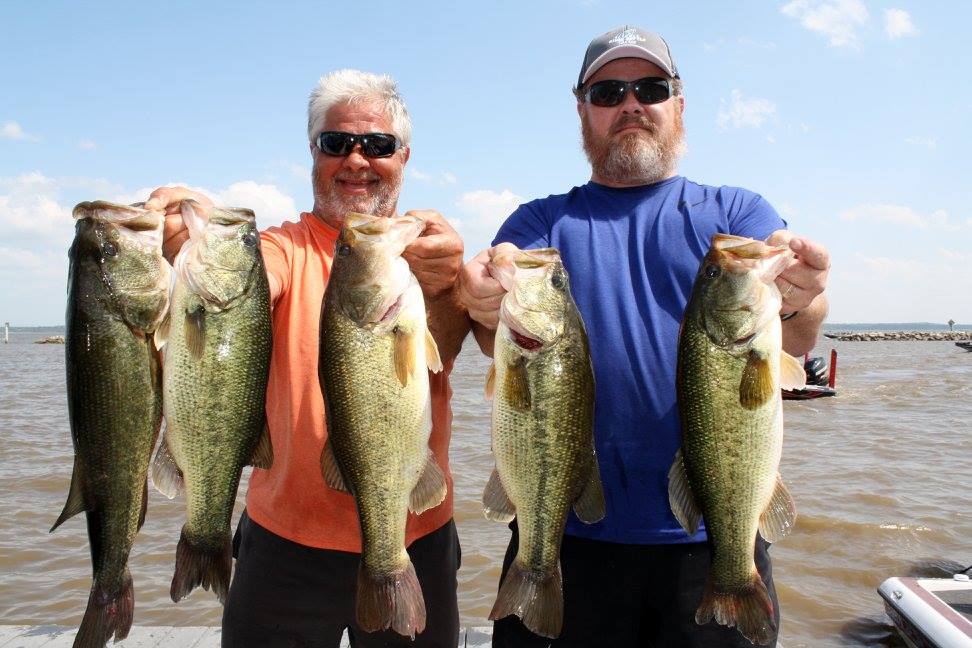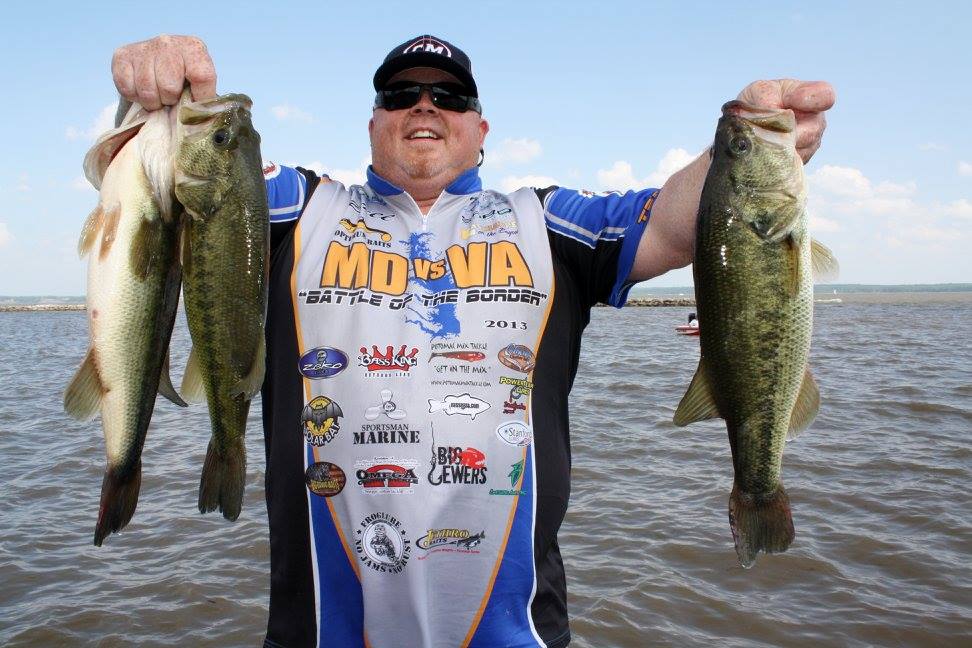 Here are a few quotes:
"Andrew Green: It's the best one I've fished thus far. You guys are great! All I say is keep it up! I'm loving how this series is running. Smooth, enjoyable, and keeping the health of the fish first priority. That's all that matters."
"John Robinson (Owner of Bulldog Custom Rods): Thank you for putting on a great event !"
"William Zinkhan: Ed I have not had the chance to fish one.
But from everything thing I see and have heard you guys are doing a great job".
Pick up all the tackle you need to be successful on your next trip here.